We've all seen the pictures.
On the 27th January, Theresa May became the first world leader to meet the newly inaugurated President of the United States – a President who intends to fill his new cabinet with climate deniers, has chosen the former CEO of a fossil fuel company as Secretary of State, and reportedly plans to pull the USA out of the Paris Agreement on climate change.
However, there is no reason why the UK should follow Trump's lead on climate change – far from it. Here are five good reasons why Theresa May must keep the UK climate agenda on track:
      

It's the law. Full stop.
That's right – it is written in UK law that the government must do its part to tackle climate change. The 2008 Climate Change Act established our ambition to reduce carbon emissions by 80% against 1990 levels by 2050, with five-yearly carbon budgets along the way. According to the Committee on Climate Change, we're on track to meet our next two carbon budgets until 2022, but not on target for the fourth budget in 2027 – which is only ten years away!
Surely the government will deliver on its promises if they are entrenched in law? Not necessarily. In 2016, the environmental law firm ClientEarth successfully sued the government for failure to act on air pollution, and a number of environmental lawyers are currently considering legal action over the delay of the Emissions Reduction Plan, which will outline how the government intends to meet our future climate change targets. The plan was due at the end of 2016, then delayed until February 2017, and now isn't expected until the end of March – and whether it will include an effective roadmap to future targets remains to be seen. Watch this space!
      

Brexit or no Brexit, the British people want action
In the wake of last year's Brexit referendum there is still a great deal of uncertainty over the future of UK environmental legislation, 80-90% of which is originally derived from the EU. While the referendum was a vote to leave the EU, however, it wasn't a vote for climate change – in fact, according to a recent YouGov survey, 83% of the British people actually want at least the same or better environmental protections once we leave the EU.
Let's face it, with the government's track-record on issues such as renewable energy, fracking, zero-carbon homes and air pollution, we don't have time to follow Trump's lead on our environmental protections – if we are going to leave the EU, we must use this as an opportunity to go forwards.
      

Other countries are ramping up their ambition
Let's forget about the United States for a second. If Theresa May wants to see a great example of a government taking climate change seriously, all she has to do is to look across the border to Scotland, where the government recently published its third Climate Change Plan and the Scottish Energy Strategy. As we mentioned a few weeks ago, these plans set impressive new targets: a 66% reduction in emissions by 2032, and 50% of all energy to come from renewables by 2030 – both more ambitious than targets for the UK as a whole.
Outside the British Isles, other countries are also making headlines for their strong commitment to the fight against climate change. Sweden recently announced plans to become carbon neutral by 2045, while satirising male-dominated images of the recent signing of anti-abortion US legislation.
China, meanwhile, has tied its latest five-year economic development plan to its desire to achieve greater environmental sustainability, investing more in renewable energy during 2016 than any other country – cumulating in the creation of the largest solar farm in the world, the Longyangxia Dam Solar Park. Renewables are also flourishing in other parts of the world, including the Africa Renewable Energy Initiative, which plans to establish large-scale renewable energy across Africa by 2020, bringing unprecedented energy access to the continent while reducing carbon emissions.
With so many examples of countries ratcheting up their ambition on climate change, there is no need for the UK government to follow the United States' lead. Instead, it should look towards Europe and the East for inspiration on how we could improve policy here in the UK. After all, we were once world leaders on climate change – who says we couldn't be again?!
      

Climate change could cost us billions
The UK is expected to experience increasingly severe effects of climate change, including extreme weather events such as flooding and high temperatures, sea level rise affecting coastal areas, growing risks to water supply and food production, and new and emerging pests and diseases. According to the Committee on Climate Change, more action is required in five of six priority risk areas if the UK is to manage its vulnerability to climate change, with flooding and coastal change already averaging £1 billion in damages every year. In 2007 alone, flooding affected '55,000 homes, killed 13 people and cost the economy £3.2 billion'. At the same time, renewable energy is becoming increasingly cheap – as we mentioned in January, solar is now the least expensive form of electricity in the world – and it's only set to become cheaper.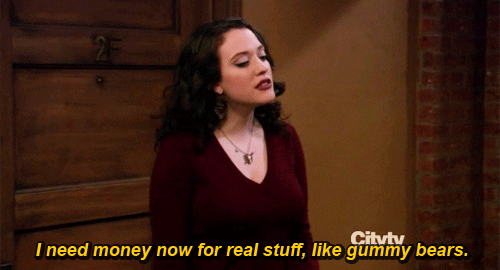 Young people want to get involved!
From divestment campaigns in universities across the country, to the 2050 Climate Group in Scotland, to UKYCC's own actions in the UK and abroad, we know that youth care about climate change and want a say in how it will impact us in the future. UKYCC's international team recently met with the UK delegation to the UNFCCC for the first time since COP22, and two ACE Focal Points have now been appointed by the government – Kate Chalmers and Kevin Hunt. We look forward to working with them on climate education, public access to information, and decision-making processes about climate change.
With the threat of climate change and huge loses for nature on the horizon, it's time for young people to step up and fight for what matters to us. As a section of society that often feels ignored and not taken seriously by our government, we need to ensure that our voices are heard. There are plenty of ways to get involved – from participating in climate marches, to volunteering your time in your community, to donating to charities campaigning on environmental issues, and if you are over 18, voting for candidates with a strong platform on climate change.
Why not join us at UKYCC? In the next few days we will be advertising two opportunities to join the UK team – a Social Media Coordinator and a YouTube Coordinator. Keep an eye out on our website and social media for more information!